Central banks in sub-Saharan Africa's key economies will take direction from U.S. Federal Reserve Chairman Jerome Powell when they make calls on interest rates in the next 10 days.
Since the Monetary Policy Committees last met, South Africa's statistics agency said that economy contracted the most in a decade in the first quarter, Nigeria passed measures to compel banks to boost lending and a drought in Kenya pushed up inflation.
While the MPCs will vote on interest rates before the U.S. central bank makes its decision July 31, the Fed's dovish stance means there is "less pressure on tightening and even room for easing" in some emerging and frontier markets, Razia Khan, chief economist for Africa and the Middle East at Standard Chartered Bank plc, said.
Here's what these central banks may do in the coming days:
South Africa, July 18
Repurchase rate: 6.75%
Inflation rate: 4.5% (May)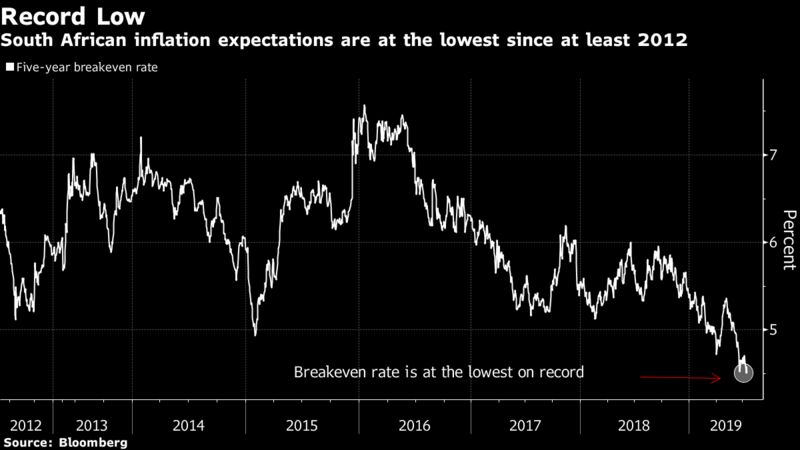 A stronger currency and moderating inflation in an economy that may have fallen into a second recession in consecutive years gives the South African Reserve Bank scope to lower its key interest rate for the first time in more than a year, said Elize Kruger, a senior economist at NKC African Economics. Only four of the 22 analysts in a Bloomberg survey forecast the rate would stay unchanged, 16 predicted a 25 basis-point cut and two say the central bank would lower borrowing costs by 50 basis points.
Changes to the composition of the MPC could also come into play. Two of the five members voted to cut the rate in May and since then Deputy Governor Daniel Mminele retired and Chris Loewald from the central bank's research department joined the panel. Mminele was seen by economists as hawkish.
President Cyril Ramaphosa last week reappointed Governor Lesetja Kganyago for second five-year term and named two news deputies for him.
https://www.bloomberg.com/news/articles/2019-07-16/what-africa-s-key-central-banks-will-discuss-in-the-next-10-days?srnd=economics-vp